Kaitlyn Magic interview
Who are you?
I'm Kaitlyn, but I go by Kaitlyn Magic online! I'm a 23 year old cosplayer living in the Philippines.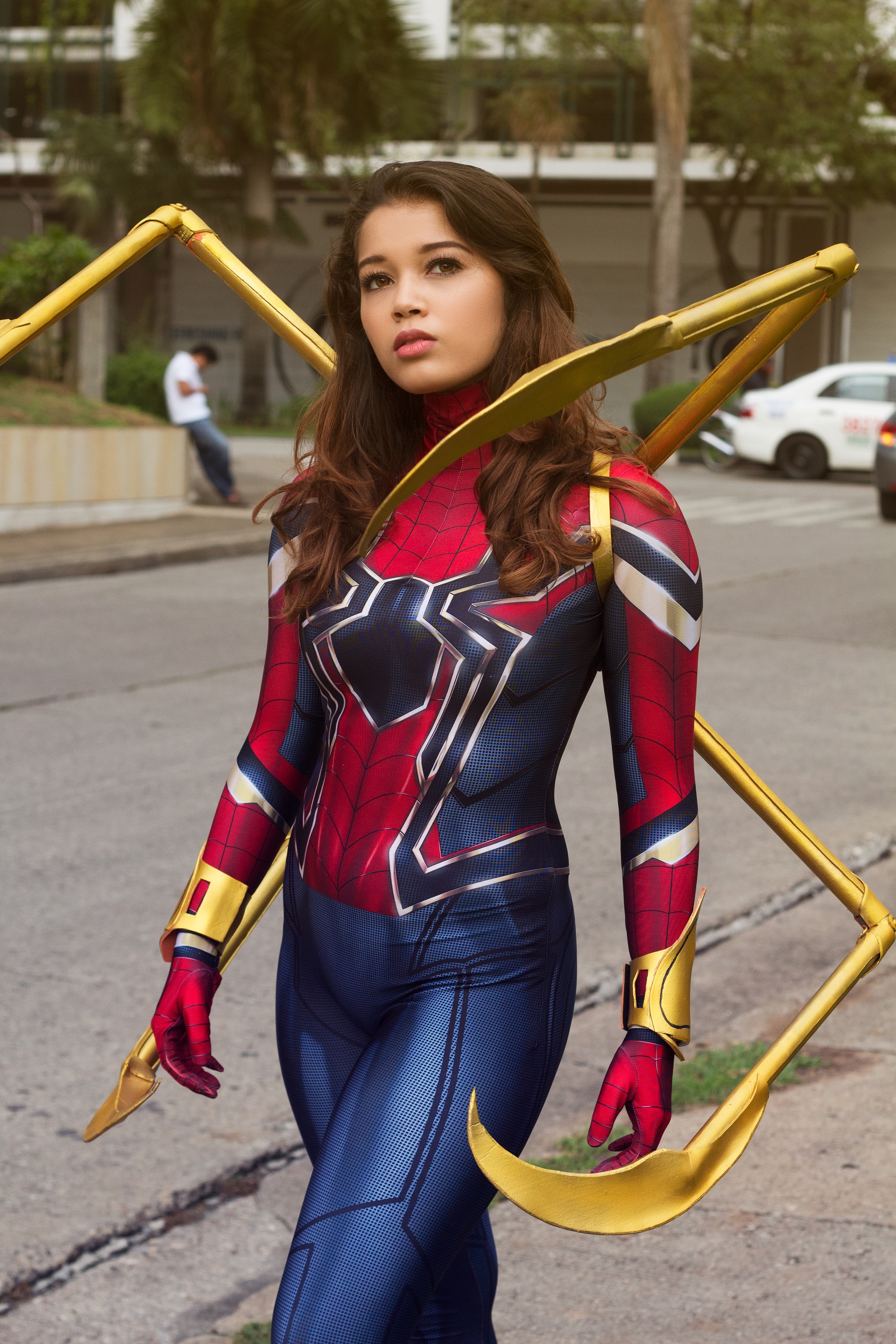 What was the first cosplay?
The first cosplay I would count would be my reboot game Lara Croft cosplay! I wore it for Halloween so it was probably more of a costume than a cosplay but I feel like that's what got me into it.
How did you get into cosplay?
My younger cousins have been involved in the cosplay world casually for a while and I always remember watching them and thinking that I wished that I could do that, then I realized that I could! So I just took the leap and started.
How long have you been cosplaying?
I started cosplaying maybe around 4 years ago? But I didn't have the time or money to take it seriously until recently. It's only the past year that I started really intensely getting into cosplay!
Favourite cosplay you've done so far?
Hm this is a tricky question. My favorite cosplay that I've made is my Reaper cosplay from Overwatch. It was the first cosplay that I really spent a lot of time building and working on all the small details. But my favorite cosplay to wear would be my Iron Spider cosplay because I love the reaction from kids!
Which cosplayer would you love to work with?
SO MANY. Mainly though I just really miss cosplaying with my friends in America! I'm really hoping that one day I can save up enough money to visit the States and just get a ton of new pics with my favorite cosplay friends!
Any group cosplays you'd want to do (eg Mystery Inc, Sailor Scouts, Avengers, X-Men, etc)?
At the moment I think it would be really cool to get a Nier Automata group together. I already have a 2B cosplay but I'd love to find a 9S, A2 and maybe even some machines like Pascal.
Any advice for beginner or wannabe cosplayers?
The best advice I could give is just not to give up. No one is amazing when they're just starting out, most likely it's going to take you many cosplays before you really start to get the hang of it. Take pride in your craft and love what you do and everything will catch up later.
Your Facebook mentions you're focused on costuming and prop-making. Are there any resources you'd recommend people check out to get started or improve their skills?
Kamui cosplay is always a great one to look at for tutorials and informational books! And of course youtube is your best friend! I found it helpful to look up videos on how to use a dremel, or tricks and tips for working with foam BEFORE I started working on my first project.
You were involved in a pageant recently. How did you get involved in that?
Pageants are a huugggee thing in the Philippines. It's not my usually type of thing but the one that I joined was really focused around environmental issues and raising awareness which is something I'm passionate about.
Would you consider doing another one?
Honestly, I probably won't be doing any more pageants! I already have a full time job while also running my patreon and posting a ton of content there so doing pageants on top of that proved to be pretty stressful.
If you could have a single superpower, what would it be and why?
Adoptive Muscle Memory. Basically I would want the ability to watch someone do something and then be able to do it myself. I think I saw someone with the power in an episode of Heroes and ever since then I think about it a lottt.
Have you bingewatched any shows recently? If so, what have they been?
I recently just finished watching Violet Evergarden! I watched the whole show in one sitting and it was amazing! A pretty short series but really compelling and a good watch.
If you could live in one franchise, what would it be and why?
I feel like my answer to this was Harry Potter for the longest time but that's recently been beaten out by My Hero Academia! I don't know if I'd be a hero but I think that it would be amazing to be surrounded by Quirks.

Who's the strongest character you could beat in a fight?
Uhhhh I am very weak. Very very weak. Maybe if it was a fight with words I might have a chance but otherwise I think I'm not beating anyone.

Are there any cosplayers and streamers you think deserve more attention/coverage?
YES @alizorah @rummito @GabbyNu @katanabeatspaper @ellimirror (all on insta~) Just to name a few!
Kaitlyn Magic can be found on:
Facebook
Instagram
Youtube
Twitter
Patreon