Humpty Dumpty the Westworld Host!
It's been a few weeks since the last post, so time to round-up what's been going on in the viral marketing before the season 2 finale airs!
There's been a few emails out, while most of the links sent out is behind the scenes and out of universe items, there's been in-universe stuff been sent out that I'll be sharing. Mainly what's been sent out has been links to Delos' intranet, plus a link to the Westworld map!
Time to put Bernard's mind back together again!
Going to the Delos Intranet, you immediately see this: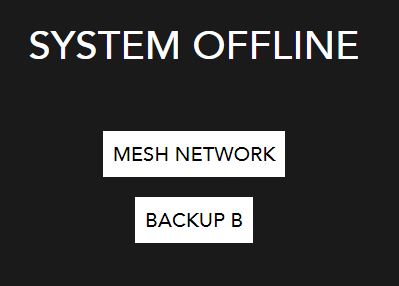 The system is still down, unfortunately. The "Backup B" option has been updated to show that Bernard is known to be a host, and that everyone's going to The Valley Beyond. Though it says that that location (Sector 16 Zone 4) is where they started, which is interesting… The Cradle, however, is stil offline.
The "Mesh Network" option is new. Clicking on it takes you to a tablet showing an analysis of Bernard's brain with about two dozen (+) on the image of the brain. Clicking on any (+) shows you a clip from the show of Bernard doing something during the show. Below that is an empty timeline, and you're asked to place the videos onto the timeline, in the correct order. According to the tablet, this looks to be to help Bernard put his memories into order.
With every main email after each episode, more clips were given to add into Bernard's memory. It's been fun trying to piece everything together, especially with having all the vlips there in front of you. However, last week a "Data_Missing" section was adding, a period of time between the post-party timeframe and the two weeks later when Delos incorported returns to reclaim the park. What'll fill that gap? We'll find out in the finale!
I hope.
Other updates
I've not been following the TES stuff in the Westworld Discord so I can't comment on it.
The wrap-up
I imagine there'll be something to do after the finale, though what that'll be we'll only find out after the finale airs.
What do you think? I'd love to hear what you think, either on the Discord or on Twitter!